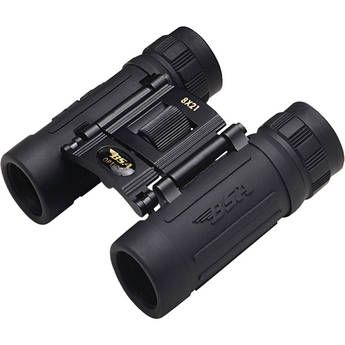 I have this BSA 8x21 Binoculars for a good price of R495 ex postage to you. Limated stock on these units to.
The 8x21 Binocular from BSA Optics is an inexpensive way to achieve usable binocular magnification. The magnesium fluoride (MGFL-2) blue optical coating increases light transmission with an anti-reflective layer. The wide field of view of 408 yards at 1000 yards distance combined with the 8 power magnification delivers a comfortably wide apparent angle of view of 62.2 degrees. The roof prism design contributes to the lightweight and compact housing.
Wide AAOV of 62.2°
BAK7 prisms, a Relative Brightness of 6.76 and a Twilight Factor of 12.96
Roof prisms offer a smaller, lighter, sleeker architecture with fewer internal parts
Black rubber finish provides protection for the 10 lenses and a tactile ridged surface for a firm grip
Fully coated lenses increase light transmission with an anti-reflective layer of coating on all air-to-glass lens surfaces
Objective and ocular bell diameters of 30mm each with an objective lens diameter or 21mm and an ocular lens diameter of 12mm .
If you keen please contact Mike on 082 767 9333 or email me on:
tech@mtcoptics.co.za